Blog
Keeping you up to date on the progress of the Named Person scheme and the NO2NP campaign.
Posted 6 years ago
The Deputy First Minister has claimed the Supreme Court defeat "does not require current policy to change" and that it "vindicated" the Parliament vote for the Named Person legislation.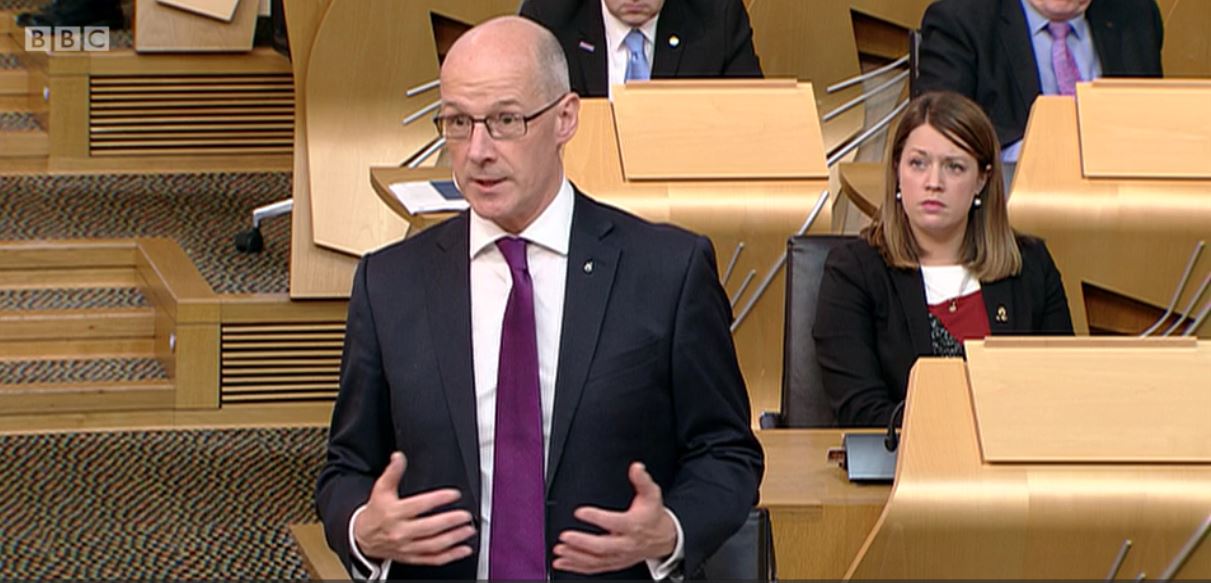 John Swinney made the remarks during a statement on Named Persons to the Scottish Parliament today.
Reacting to the statement, NO2NP spokesman Simon Calvert said:
"This would be laughable if it were not so offensive to the parents whose human rights were so cavalierly ignored in the drafting of the Named Person law.
 
"The Supreme Court said the kind of widespread, routine sharing of sensitive personal data that the Government wanted is unlawful and a breach of human rights and cannot go ahead. It said this data sharing was 'central' to the Named Person policy and its ruling blew it out of the water.
 
"So whatever the Deputy First Minister may claim, the Named Person scheme he ends up with in a year's time will be very different from the policy he wanted.
 
"Instead of focusing on saving face, the Government should be apologising to parents for ignoring their human rights.
 
"We welcome the Deputy First Minister's pledge to consult widely with professionals and parents, including people who do not agree with the Named Person.
 
"The consultation, and the acknowledgement that it will take a year to draw up and implement the new proposals, is an admission that they have to heavily rewrite key aspects of the Named Person policy.
 
"The 'business as usual' message which the Scottish Government had been sending out since the Named Person ruling was in danger of leading local authorities to carry on with unlawful sharing of private information on families.
 
"Having spent years encouraging the widespread illegal sharing of sensitive personal data, they should now be doing everything they can to put a stop to it.
 
"Parents who feared that Named Persons were sharing embarrassing personal information behind their backs have been frightened by the Government's bluster about barrelling on with the Named Person.
 
"Today, Mr Swinney has made clear that data-sharing needs to comply with the Data Protection Act and the Human Rights Act. That is welcome.
 
"Will his Government now also launch an inquiry to discover what illegal data-sharing has already taken place, and announce what they are doing to stamp it out?"
Full statement on Named Person – Deputy First Minister, 8th September 2016