Blog
Keeping you up to date on the progress of the Named Person scheme and the NO2NP campaign.
Posted 6 years ago
The weather was a bit 'dreich' on Saturday morning in Peterhead, but that didn't dampen the spirits of the volunteers who turned up to hand out flyers in the town centre. Thanks to all of them for coming along!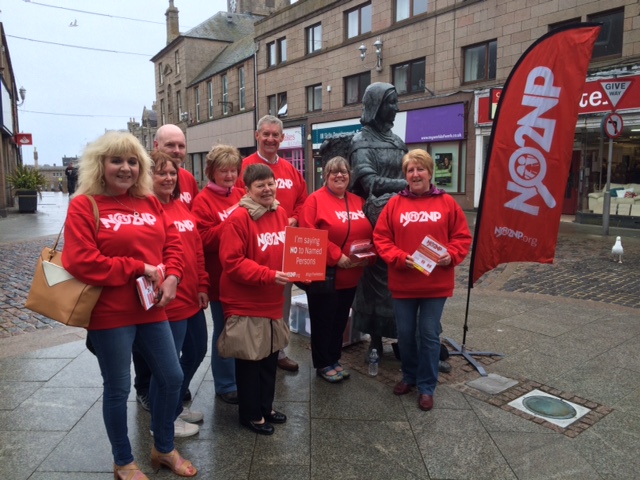 As with other parts of the country, the team found that many people are still completely unaware of the scheme. That just goes to show how important these Action Days are!
Time and time again, people could not believe that, come 31st August, every single child and young person in Scotland will have a state-appointed 'Named Person' responsible for their wellbeing. Reactions like "You've GOT to be joking!" were common, while one gentleman said: "My grandchildren have got parents, two sets of grandparents and aunts and uncles – there's absolutely no need for a Named Person!" We think so too.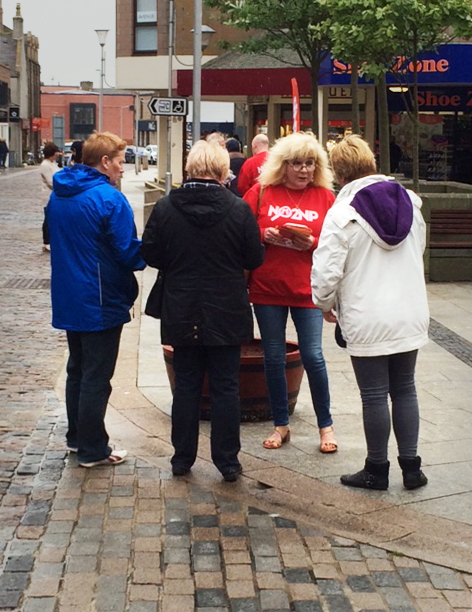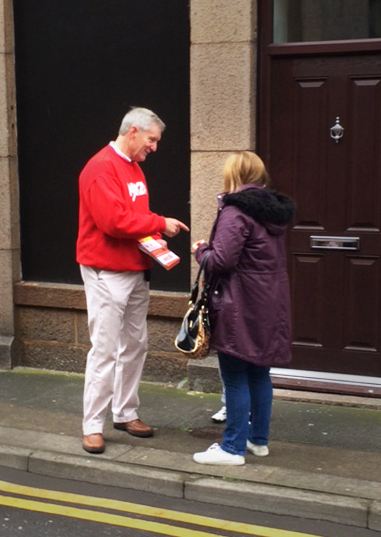 An entire family were happy to be photographed. Auntie had already signed the petition, but Mum, Dad and Gran were all happy to sign there and then. Thanks for your support folks!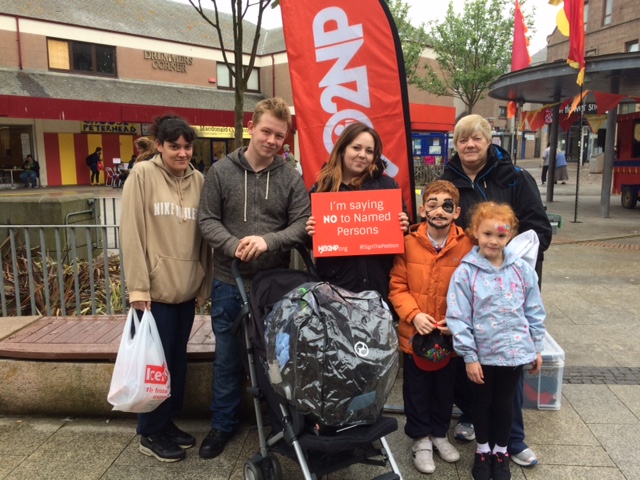 A number of locals expressed their appreciation for what we were doing, for which the team were very grateful.
The NO2NP team are heading to the other side of the country this week, where they will host a roadshow event in Fort William on Thursday afternoon, with an Action Day in the town centre on Friday morning. If you live in the area, please come to one or both these events!