Blog
Keeping you up to date on the progress of the Named Person scheme and the NO2NP campaign.
Posted 7 years ago
Broughty Ferry
The spring weather really couldn't have been any better when an enthusiastic team of local NO2NP volunteers took to the streets of Broughty Ferry a couple of Saturdays ago to let folk know about the campaign.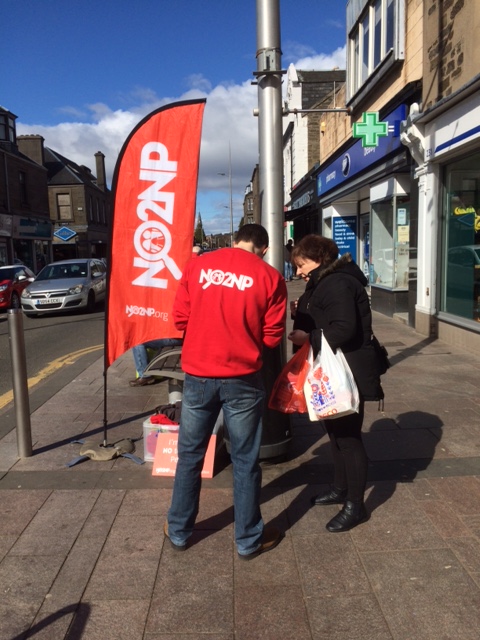 From the very start, people were queuing up to add their names to the online petition and our volunteers found that people of every age, from all walks of life were opposed to the scheme. Young parents in particular were shocked at the intrusion into family life for no apparent reason or justification. One health visitor we met said she agreed with her colleagues in UNISON, who had responded critically about the scheme in the recent survey carried out by the union.
There were also teachers and a social worker who signed the petition and even a guidance teacher, who was "terrified" of what the new responsibilities of being a Named Person would mean for him. How could he monitor the wellbeing of 170 children week by week? How indeed…?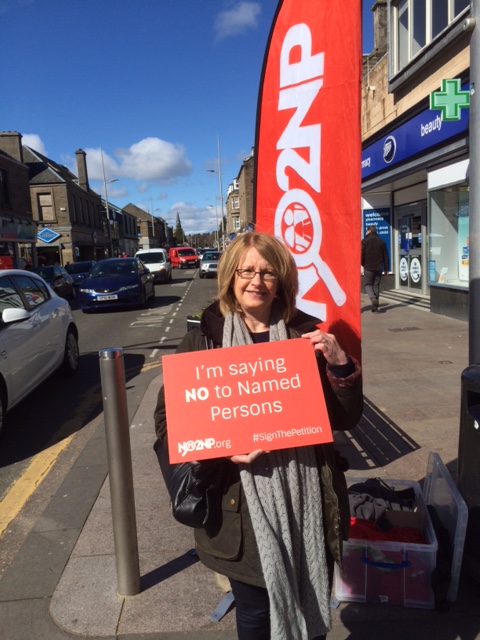 One of the many highlights of the morning was meeting a lady who had signed the petition a while ago and had been following the campaign on Facebook ever since. Not only was she happy to become a volunteer for door-to-door leafleting, but her husband signed the petition and the two of them put on NO2NP sweatshirts and got busy handing out flyers there and then! Thanks guys!
Castle Douglas
Next stop for an Action Day was Castle Douglas, where once again the spring sun was out. As the team gathered in one of the town's cafes,a local photojournalist turned up to take pictures for The Galloway News.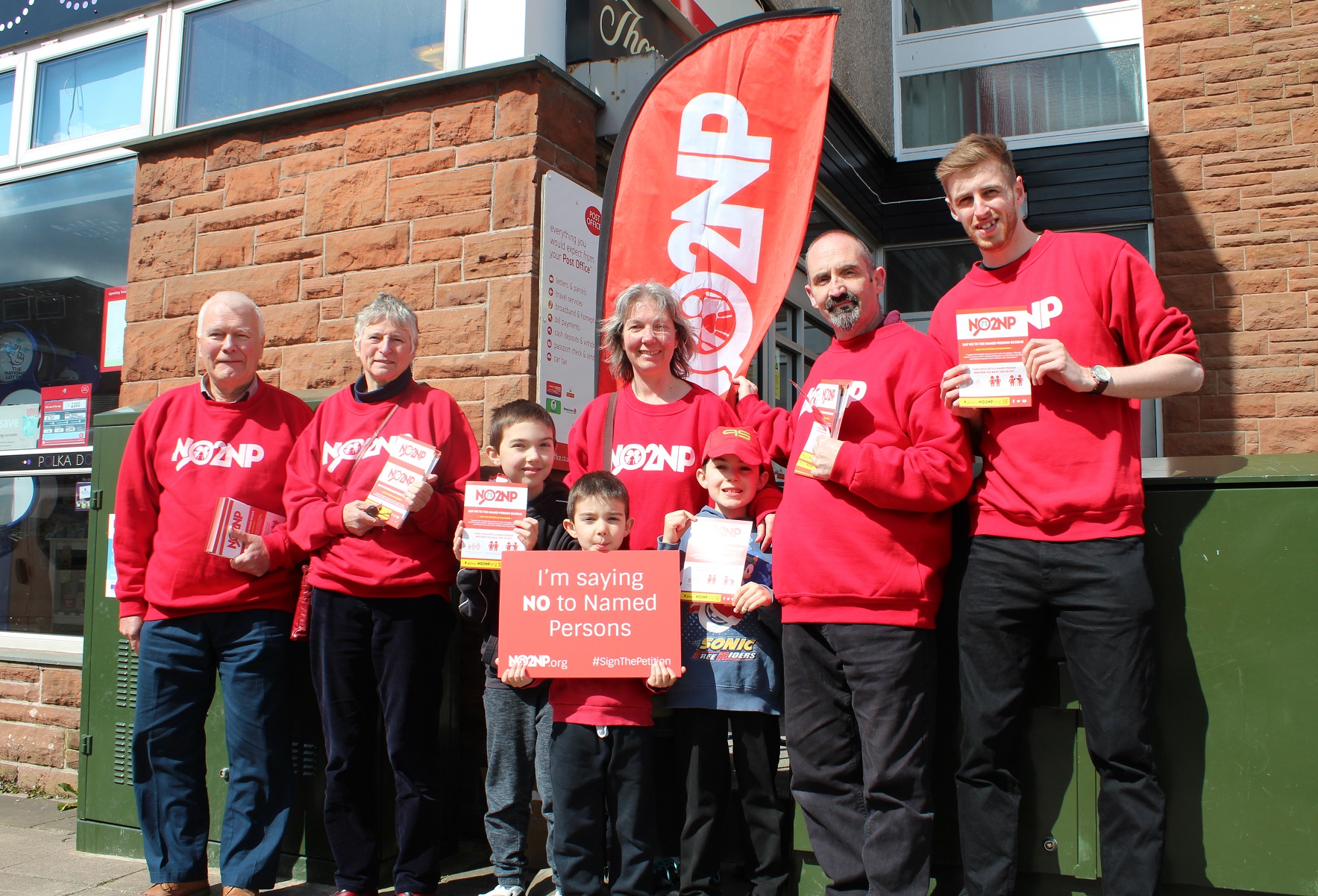 Once out on the town's main street, the team quickly discovered that locals were very much opposed to the invasive scheme. Words like "totalitarian" and "Big Brother" were among the responses they got, while one lady said: "As a responsible grandmother, I'm with you. It's another piece of bureaucracy we don't need."
People from all walks of life, including a police officer, teachers and business folk, were shocked to hear about the scheme, and the fact that many were still unaware of it.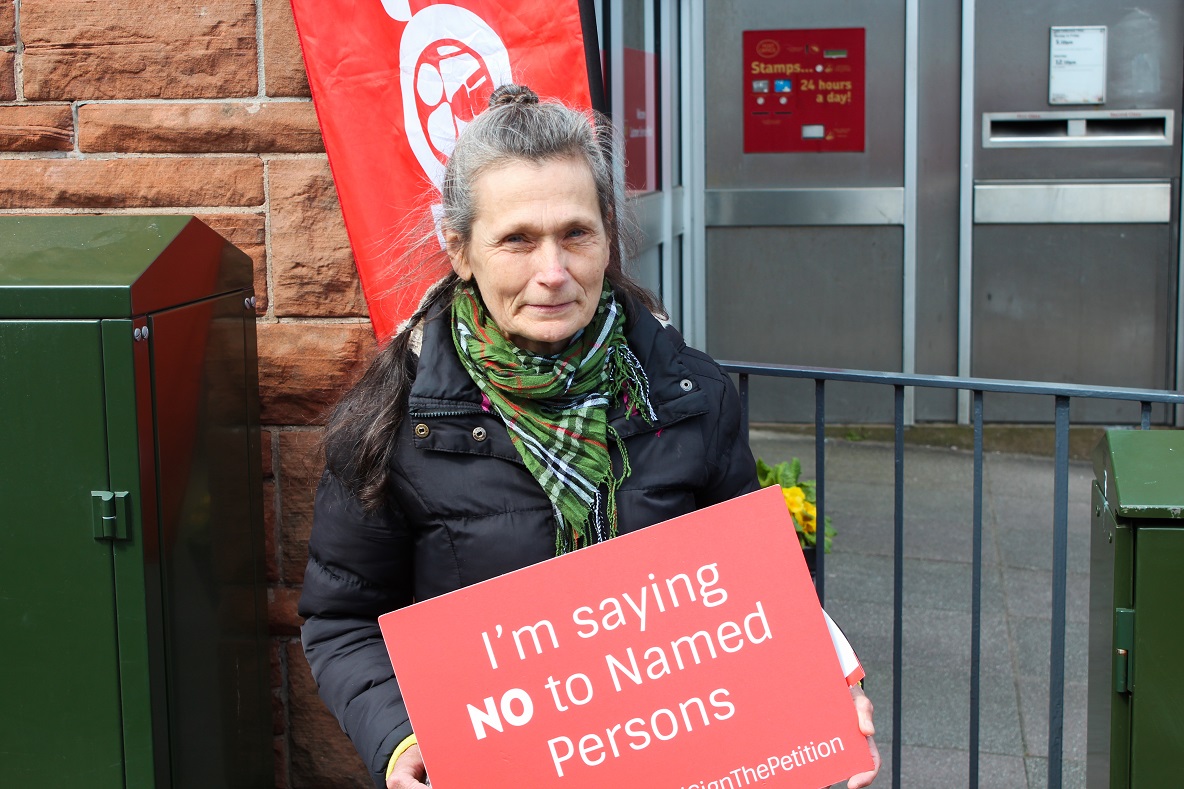 If those who have devised the Named Person scheme think it's so great, why are they not telling everyone about how wonderful it is? Why so little publicity? One lady, who takes a keen interest in politics, said to us: "There's nothing in recent years that has made me as angry as this has". Could that be the reason?
Our next Action Day will be in Airdrie this Saturday morning – if you live in the area, do come and join us!