Blog
Keeping you up to date on the progress of the Named Person scheme and the NO2NP campaign.
Posted 7 years ago
The Scottish Government has released a video showing its highlights of the Fairer Scotland 'conversations'. The Government's report, however, sounds somewhat different to what has been reported elsewhere.
Cabinet Secretary for Social Justice and Communities Alex Neil, who has been hosting the events says the "conversations" are "letting people set the agenda".
He said: "The fact that we're not going round with a pre-determined agenda, that we are letting people set the agenda, is a big plus of how we are doing this".
Mr Neil said "the feedback in terms of how we're doing it, as well as the feedback in terms of what people think we should do is first class."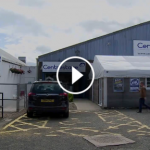 The feedback may be first class but it has not said the same of the Named Person Scheme. And the agenda that people want to set is loud opposition to Named Person, but their concerns are not being answered.
A question and answer session on the Scottish Government's Facebook page last week was blasted by home education association, Schoolhouse who said: "Disappointingly, every single one of the questions relating to aspects of the Named Person scheme was treated to the standard template response that has already been sent out by SNP MSPs to concerned constituents."
There was also a lack of satisfactory answers at the Government's Glasgow meeting last month. The Evening Times reported that Mr Neil was bombarded with questions from critics of the Named Person plans. The paper said the Named Person plans became the focus of the event in Glasgow, which was the first Fairer Scotland meeting of the series.
Read: SNP minister comes under fire from ex-teachers over Named Person plans
And two weeks ago a bemused audience at CentreStage Theatre in Kilmarnock were surprised to find that Mr Neil would not even be present for the "conversation" that was to take place during the meeting.
Read: jolly singalongs at Govt's Kilmarnock roadshow fail to impress
Mr Neil was said to return after about 40 minutes to hear from each table – perhaps he had gone to chat to the Scottish Government cameras to make this video, instead of actually chatting to the Scottish people.
This question dodging is a recurring theme going back even before the infamous Hampden event where parents failed to get answers on training, funding, inter-agency working or the lack of consultation. People are setting the "agenda" but it's certainly not the one the Government's trying to peddle.
Read: more questions than answers for Girfec gurus at Hampden
Details of future Fairer Scotland 'conversations' can be found here: http://fairer.scot/events/ But be sure to check back regularly as since the first two events the Scottish Government seem to be waiting to the very last minute to reveal the meeting locations for future events.