Blog
Keeping you up to date on the progress of the Named Person scheme and the NO2NP campaign.
Posted 6 years ago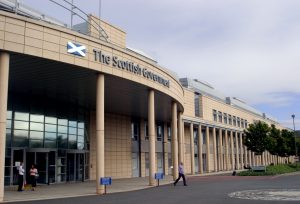 As part of its efforts to promote its GIRFEC (Getting It Right For Every Child) policy, the Scottish Government has been holding a number of day conferences for selected stakeholders at their Victoria Quay offices in Leith.
In a meeting yesterday, it invited a number of Third Sector organisations to discuss future plans for the controversial Named Person scheme. NO2NP got wind of the meeting and asked if a representative could attend, but in a frosty reply the request was denied. So much for John Swinney's "intense engagement" with "those who have concerns" about the scheme!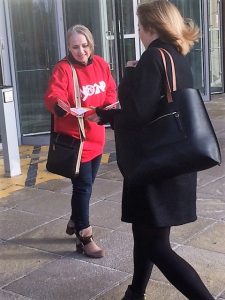 Not to be put out, a group of NO2NP volunteers assembled to hand out leaflets at the main entrance. As well as delegates for the conference, a number of civil servants and other visitors took a leaflet and one lady said "I'm not going to the conference, but I will take a leaflet, as I am interested in this."
We were encouraged when Early Years Minister Mark McDonald (who was to be addressing the gathering) took a leaflet, however former Education Secretary Mike Russell declined to take one.
Lesley Scott from Tymes Trust had joined the local volunteers and here's what she had to say about the response to the leafleting:-
"The lack of awareness of the Named Person scheme amongst those working with and for the Scottish Government is alarming.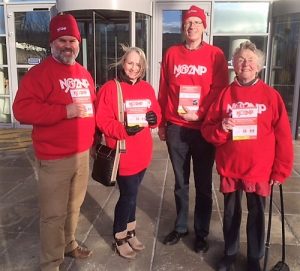 "What's more, former Education Minister Mike Russell's attitude to us yesterday, his dismissive sweeping aside of any attempt to offer a NO2NP leaflet even before it was made, shows in our elected members of government a disturbing contempt for any opinions except those that echo their own.
"No change then in the Government's strategy that led to this problem in the first place."
You can let the Scottish Government know that you are still opposing the Named Person scheme by signing and sharing our online petition.