Blog
Keeping you up to date on the progress of the Named Person scheme and the NO2NP campaign.
Posted 4 years ago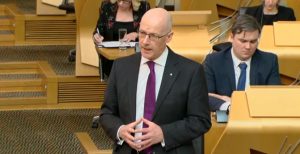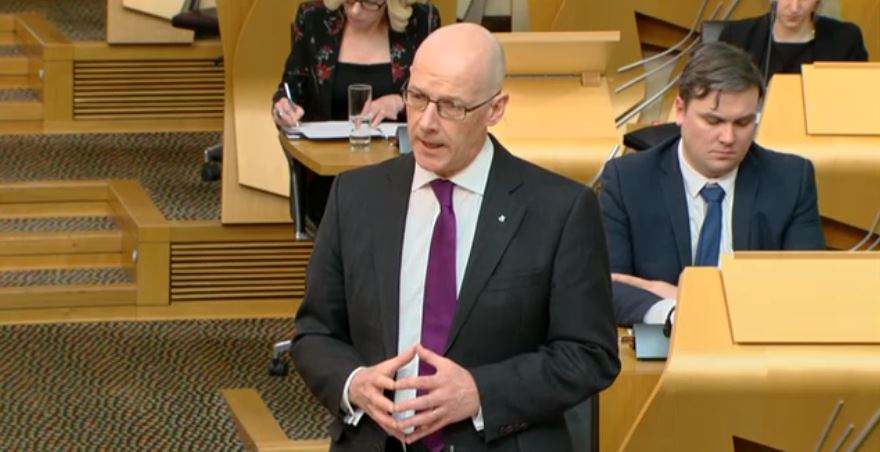 Deputy First Minister John Swinney has been quizzed on comments about the future of the Named Person policy which he made in a newspaper article.
In an opinion piece for The Scotsman last month, Mr Swinney wrote that "the named person approach will continue". This appeared to contradict the announcement by the Scottish Government in September that the statutory Named Person scheme will not now come into force.
In a written question, Scottish Conservative MSP Miles Briggs asked the Government to clarify "what aspects of the initiative it plans to take forward; what updated guidance on this it plans to issue to public bodies and frontline workers, and when this will be published".
A second question from the Lothian MSP enquired about actions being taken "to ensure that such an approach will be compatible with all legislation regarding information sharing, and how much it has set aside to meet any legal costs should it be subject to challenge".
On Monday, Mr Swinney replied, stating: "The Scottish Government is fully supportive of current named person practice being delivered in line with existing laws. A named person can provide a focal point to provide help to families by making sure children and parents have access to someone when they need or want advice, information or access to relevant services."
He confirmed that that work to update policy and practice guidance is underway and should be published by next year, adding: "Any information sharing must be carried out in a manner that complies with the relevant rules of law such as data protection, human rights and confidentiality. The Scottish Government is not aware of any evidence presented that suggests there has been systematic failures in information sharing when applying a Getting it right for every child approach."
Last week, a spokesman for the NO2NP campaign wrote to The Scotsman seeking to clarify the status of the Named Person scheme. In a letter published on 8 November, Simon Calvert said: "Recent reports on the Scottish Government's Named Person policy appear to suggest that it will continue as planned in the coming years. This is simply not accurate.
"The statutory Named Person scheme has been abandoned. There will no longer be a state-appointed guardian for every child in Scotland with wide powers to grab and share information related to 'wellbeing'. This is a direct result of the UK Supreme Court's decision in 2016 that data sharing provisions in the proposed statutory scheme were unlawful, and breached the right to a private family life.
"Local authorities will be permitted to run non-statutory versions of the named person policy, and establish a voluntary single point of contact for families to go to. But this is very different to the original statutory proposal.
"If families see a named person service being offered, it will now be on a strictly voluntary basis. A 'voluntary single point of contact' will not be able to share information on 'wellbeing' concerns at will. Instead it will have to adhere to current data sharing frameworks.
"Parents can feel confident that when they are given advice or offered a service by a voluntary 'Named Person' or 'voluntary single point of contact', they do not have to accept it.
"The 2016 Supreme Court judgment stated: "Care should therefore be taken to emphasise the voluntary nature of the advice, information, support and help which are offered".
"The Scottish Government must make the legal position abundantly clear and ensure that adequate re-training is in place for professionals – many of whom will be confused about what is and is not permissible. In guaranteeing this, they will go some way towards setting the record straight on the named person debacle."
To find out more about the status of the scheme, and what happens now read our blog 'Has the Named Person scheme really been scrapped and where do we go from here?'