Blog
Keeping you up to date on the progress of the Named Person scheme and the NO2NP campaign.
Posted 7 years ago
Like out-of-date milk was the Information Commissioner's 2013 data-sharing advice to public bodies following the Supreme Court ruling in July.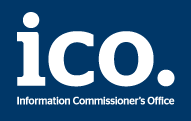 The guidance was well and truly past its sell-by date. But yet it continued to remain on the shelf.
In 2013 Ken Macdonald the Information Commissioner issued a letter to public bodies giving guidance about data-sharing practices in relation to the Children and Young People (Scotland) Act, which had just passed through the Scottish Parliament.
On the assumption that the Act would come into force new advice was issued. This became the go-to guidance for public bodies on how state officials should share confidential information.
But in July when the UK Supreme Court struck down the data-sharing provisions in Part 4 of the Act, an alarm was raised about the now legally inaccurate advice, and whether or not local authorities had been sharing data unlawfully as a result.
The Information Commissioner issued updated advice in response to the ruling, but did not withdraw the legally inaccurate 2013 letter until pressured to do so.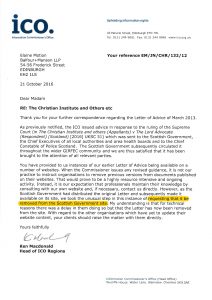 Those involved in the NO2NP campaign wrote to Head of ICO Regions, Ken Macdonald, raising concerns. The Information Commissioner eventually conceded and asked the Scottish Government to remove the inaccurate advice from its website.
Simon Calvert, NO2NP spokesman, commented:
"This was clearly legally inaccurate advice given the outcome of the court case. It further demonstrates how the public sector is having to rein in its policies and practices in light of the Supreme Court victory."
He added: "The difference in content and tone could not be clearer. A key plank to the named person scheme was the scattergun approach to sharing data on families.
"Who knows how many mums and dads and children have already been subject to the implementation of the inaccurate advice previously given out?
"We ourselves have been contacted by numerous families who have uncovered intimate personal information about them being passed between agencies through making subject access requests for information which is held on them by public bodies.
"They are rightly furious and some are considering their legal remedies."
If you think confidential information about you or your family could have been shared unlawfully, do consider making a Subject Access Request. Find out more here.
If the reply to your Subject Access Request discloses information which alarms you and you think it may help the campaign against Named Persons, contact us by emailing: stories@no2np.org
We understand any information you share with us may be extremely sensitive and will be treated confidentially. We won't use any information without your explicit consent.