Blog
Keeping you up to date on the progress of the Named Person scheme and the NO2NP campaign.
Posted 7 years ago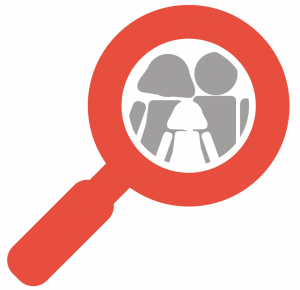 Remember that Named Person implementation board that was disbanded after the police rep questioned the Named Person scheme?
Home Education Forums waded through its minutes and here are five interesting things the board had to say about your privacy:
1. Housing officers should be telling Named Persons what they see in your home.
March 2012: "importance of linking in with housing personnel was also raised, as they are often the only ones going into a house".
February 2013: "working with Housing was very productive as they had access to information and were supportive".
2. Voluntary groups should be recruited to help Named Persons keep track of you.
June 2012: "there may be difficulties sharing information where children cross geographical boundaries. Local solutions may not factor in third sector access for inclusion in secure information sharing systems. …The board agreed that it gave its strongest encouragement that information sharing across boundaries and with the third sector should be included in local solutions."
3. GPs don't like being told to breach your patient confidentiality, but the Minister just regards that as a barrier to be broken.
February 2013: "issues with GPs, due to their structures and contracts… The Minister was keen that more work with GPs was done to break the barriers".
April 2013:"there were a lot of messages from GPs… the Royal College had the final version of the statement but that they were still considering it within Scotland. The British Medical Association was still to consult with the General Medical Council. The Minister added that we needed to figure out how to manage anxieties from some of the professions."
4.  This is not about 'child protection'. Your information can be shared without your consent even if it is merely about a "potential risk to wellbeing". (Remember, wellbeing means happiness.)
September 2012: "difficulties in sharing information where a concern is below the level of a child protection concern. The board agreed that engagement with the Scottish Information Commissioner should take place in order to open a discussion on the extent to which information could be shared without consent if there was a concern that there was a risk or potential risk to wellbeing."
November 2012: "ICO [Information Commissioner's Office] stressed neither the Act or ICO – should be seen as a barrier. Information about children should be shared appropriately when justified".
5. They know you don't like what they are doing – but they are going to do it anyway.
November 2012: "There was a suggestion that we need to do more to 'take the community with us'. Families, carers and children were not, it was said, switched on to GIRFEC…it had been a conscious decision to focus first on embedding GIRFEC in the professional practice of all stakeholder delivery bodies, before raising awareness in the general public".
February 2013: "…the issues around sharing information without consent. A joint statement has been agreed with the Information Commissioner's Office which should help clarify situations where a child was on a pathway to risk to wellbeing as well as significant risk of harm. The statement should free up the way practitioners share information under existing law. However there were concerns on how best to disseminate the message in a way that did not produce an adverse reaction for stakeholders."