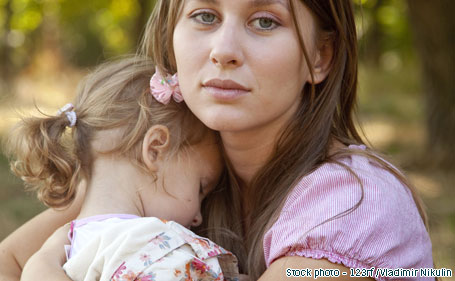 The troubling story of Kayley Hutton in 2013 was described as the "first example" of how the controversial Named Person scheme could have "disturbing consequences".
Kayley, who already had a six-year-old daughter called Kaiya, spoke of how the authorities tried to present her as an "unfit parent" and separate her from her newborn son, Duncan.
Kayley, a mother-of-two, disclosed during a "risk assessment" process that she, like many others, sometimes suffered from depression and anxiety.
After, Kayley was told she could no longer use her local hospital but instead had to give birth at another hospital – because it had mental health facilities.
After giving birth Kayley was banned from leaving the hospital with her newborn son until she had had a meeting with her support worker, a social worker and health visitor. When Kayley tried to discharge herself, she was told her son would have to stay with nurses.
After this distressing ordeal Kayley requested to see this 120-page dossier containing notes recorded by 'named persons'. It turns out officials had been secretly recording innocuous incidents as matters for concern.