Blog
Keeping you up to date on the progress of the Named Person scheme and the NO2NP campaign.
Posted 6 years ago
Report by Lesley Scott of Tymes Trust
The NO2NP campaign was back in action again on the streets of Scotland leafleting delegates at the SNP Conference in Glasgow.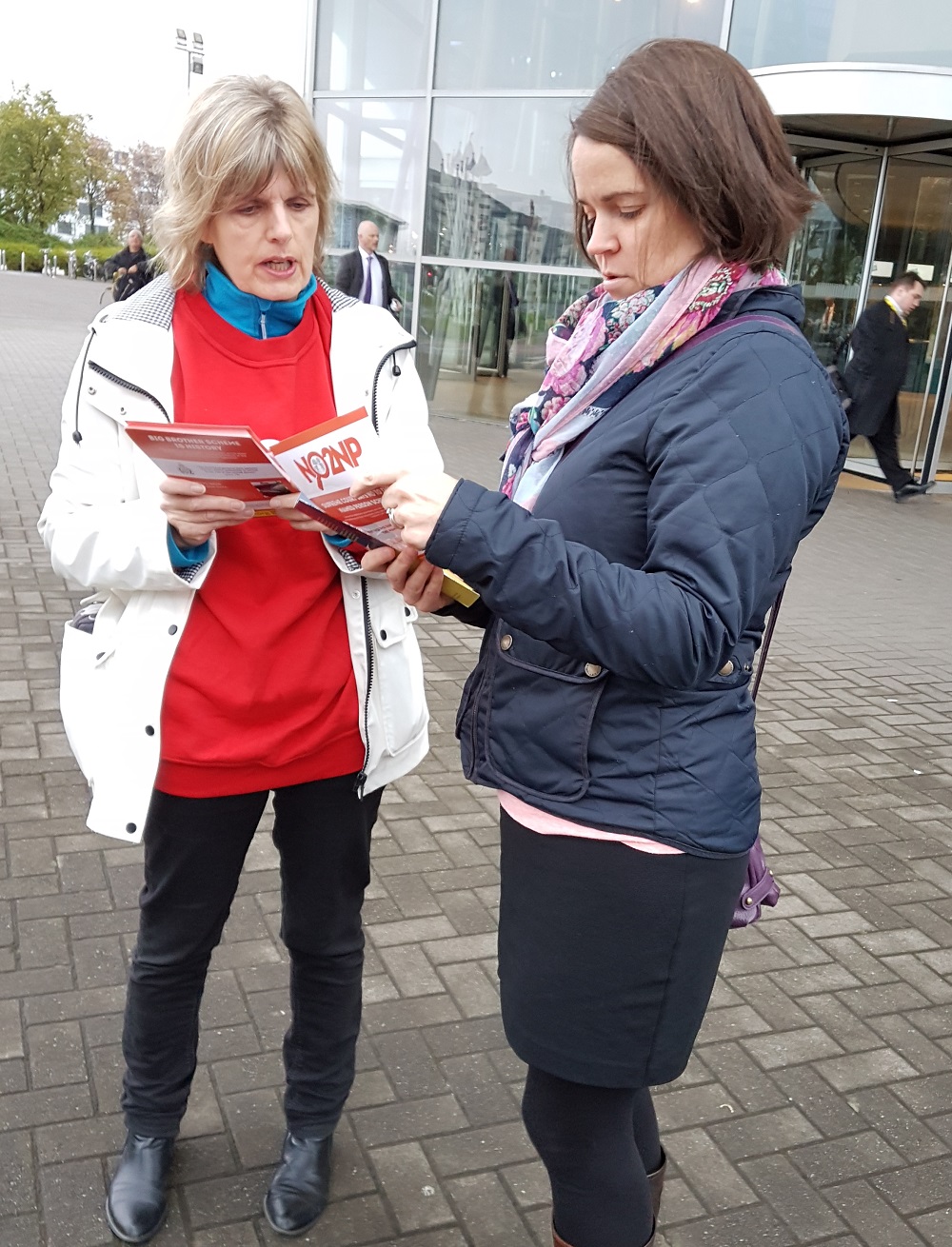 It was a grey drizzly start to the day but the rain held off for NO2NP volunteers who donned the red sweatshirt.
First familiar face to appear was Michael Russell, former Cabinet Secretary for Education & Lifelong Learning who arrived in a golf cart waving and smiling. However, those smiles did not last long when he was approached by a NO2NP volunteer holding out a leaflet and asking if he would take one. He responded with an outstretched palm and a curt "No! Certainly not."
Delegates started to arrive in large numbers. One group refused a leaflet because they said they supported the Named Person scheme, but one of the members of this group later peeled off and returned to tell the NO2NP volunteer that they worked with children and had major concerns over the scheme. They said they understood the campaign's points and encouraged NO2NP to keep going.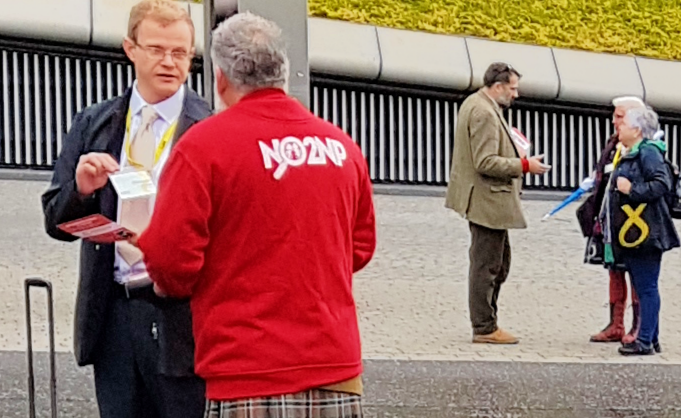 Sadly, not everyone was as pleasant or civil. One NO2NP volunteer politely offered a leaflet to a passing delegate but was met with an expletive. A small minority of those we encountered responded with similar hostility.
Far more interactions however were very positive with one lady stopping to say she had trained social workers and teachers and was strongly against the Named Person – she added that she wished she had been consulted. A member of teaching union NASUWT stopped to take a leaflet saying "we're against it" and asked "what is meant to happen in the summer holidays?"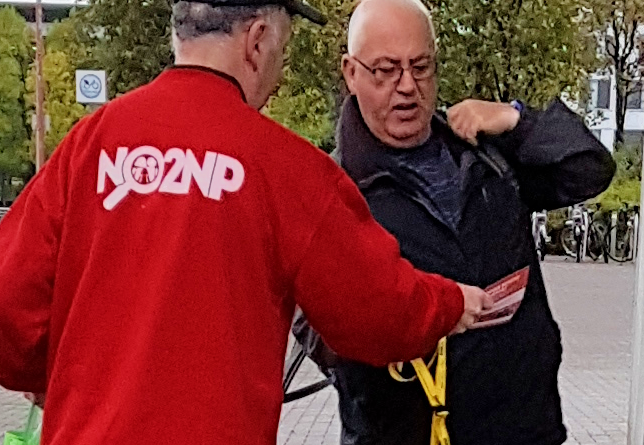 Our great team of volunteers coped admirably with all of the lively interactions, including the hostile ones as they continued to voice the concerns raised by the vast majority of ordinary Scots who realise the central importance of family life.
In her closing speech to the SNP conference, Nicola Sturgeon said:
"So whatever our disagreements let us always treat each other with respect and let's work harder to understand each other's point of view."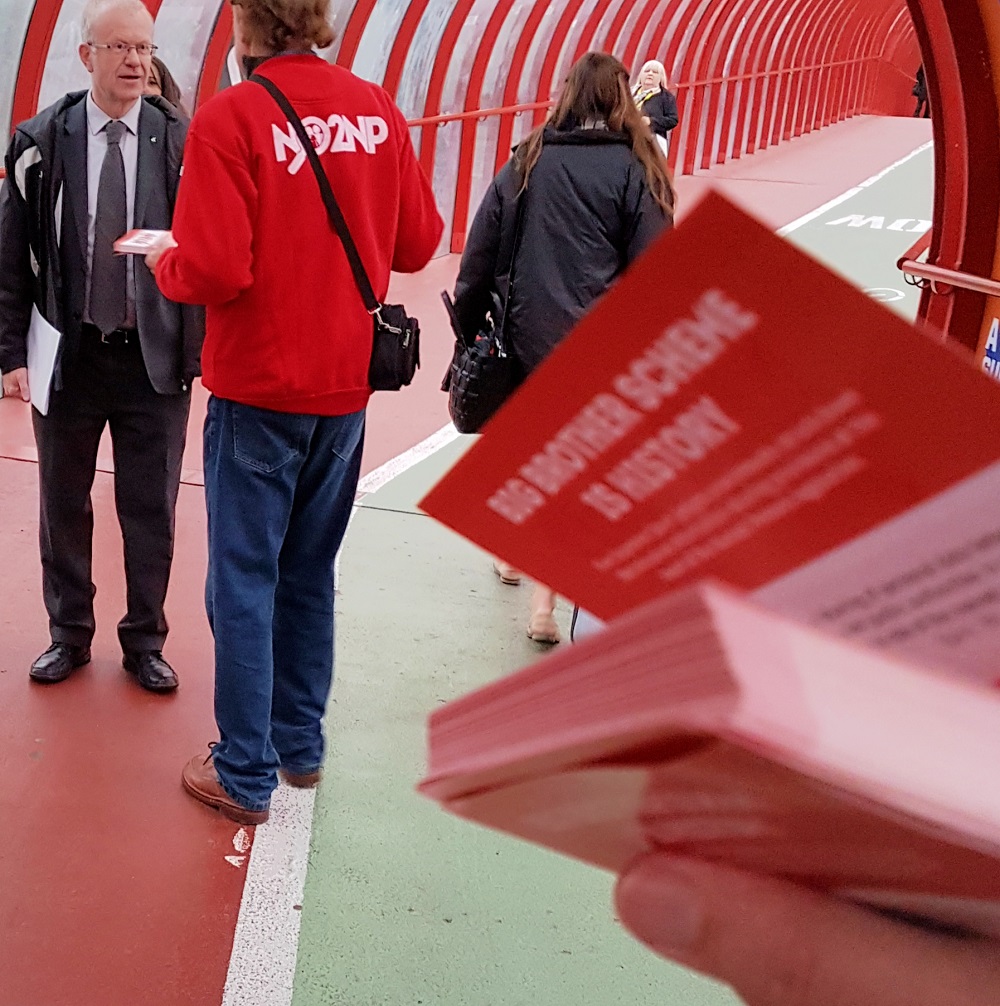 If only such sentiment went further than the microphone on the SECC stage. John Mason MSP took the time to stop and chat but he was a lone voice amongst the politicians we encountered; and all debate on Named Person at the conference appears to have been blocked. It's difficult to understand another's point of view if you don't take the time to hear what that view is.