Blog
Keeping you up to date on the progress of the Named Person scheme and the NO2NP campaign.
Posted 6 years ago
Deputy First Minister John Swinney told the Education and Skills Committee a few weeks ago that he wasn't prepared to meet with NO2NP, but would consult only with those who supported the Named Person scheme.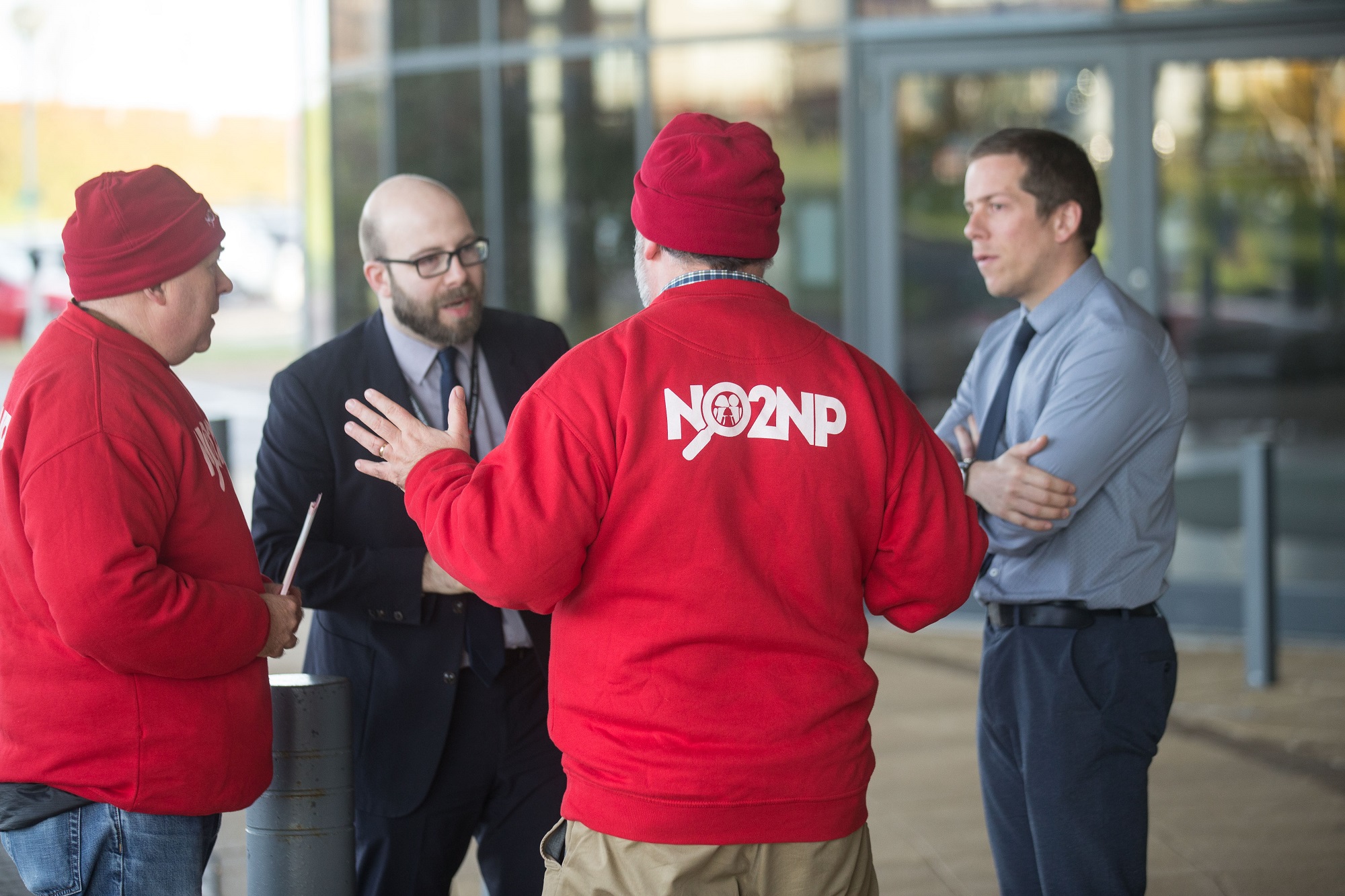 NO2NP supporters asked him to hold public meetings to hear parents' concerns, but he told them he would not. Instead, his team have taken a leaf out of NO2NP's book and have held their own roadshow around the country – not about Named Persons, sadly, but about the related issue of education governance.
John Swinney has promised to reduce the administrative burden on teachers, but how will this be achievable when those appointed (without choice) as Named Persons will be responsible for "promoting, supporting and safeguarding" the wellbeing of perhaps hundreds of schoolchildren?
NO2NP supporters have been out at these roadshow events, handing out flyers to delegates to show the contradiction between Mr Swinney's plans and the reality of what life as a teacher who is a Named Person will be – a bureaucratic nightmare.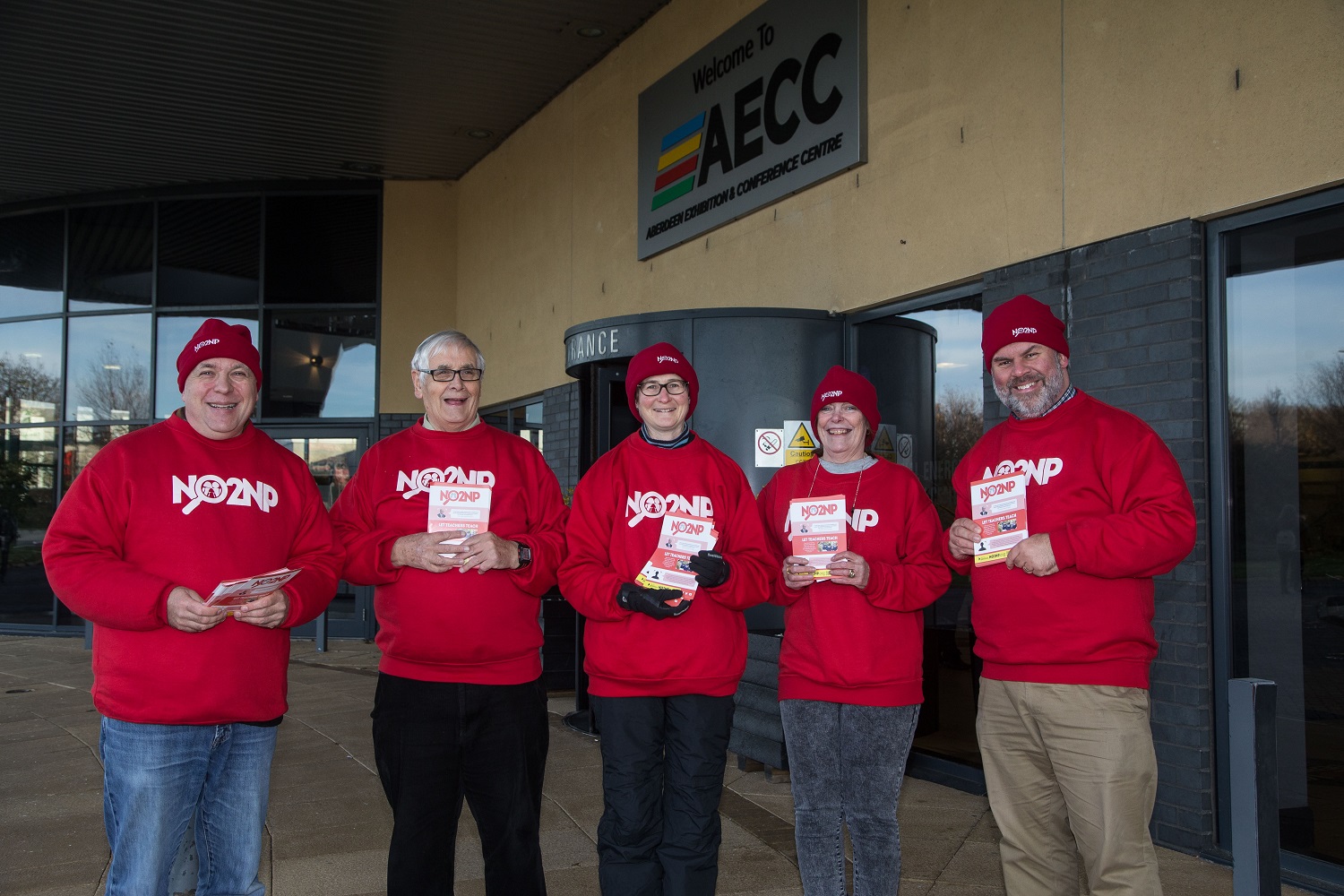 Last Thursday, a team of local NO2NP volunteers were out for the morning and teatime meetings at the Aberdeen Exhibition and Conference Centre. As with previous meetings around the country in Dumfries, Glasgow and Perth, a number of people were already aware of the NO2NP campaign and were opposed to the Named Person scheme in general.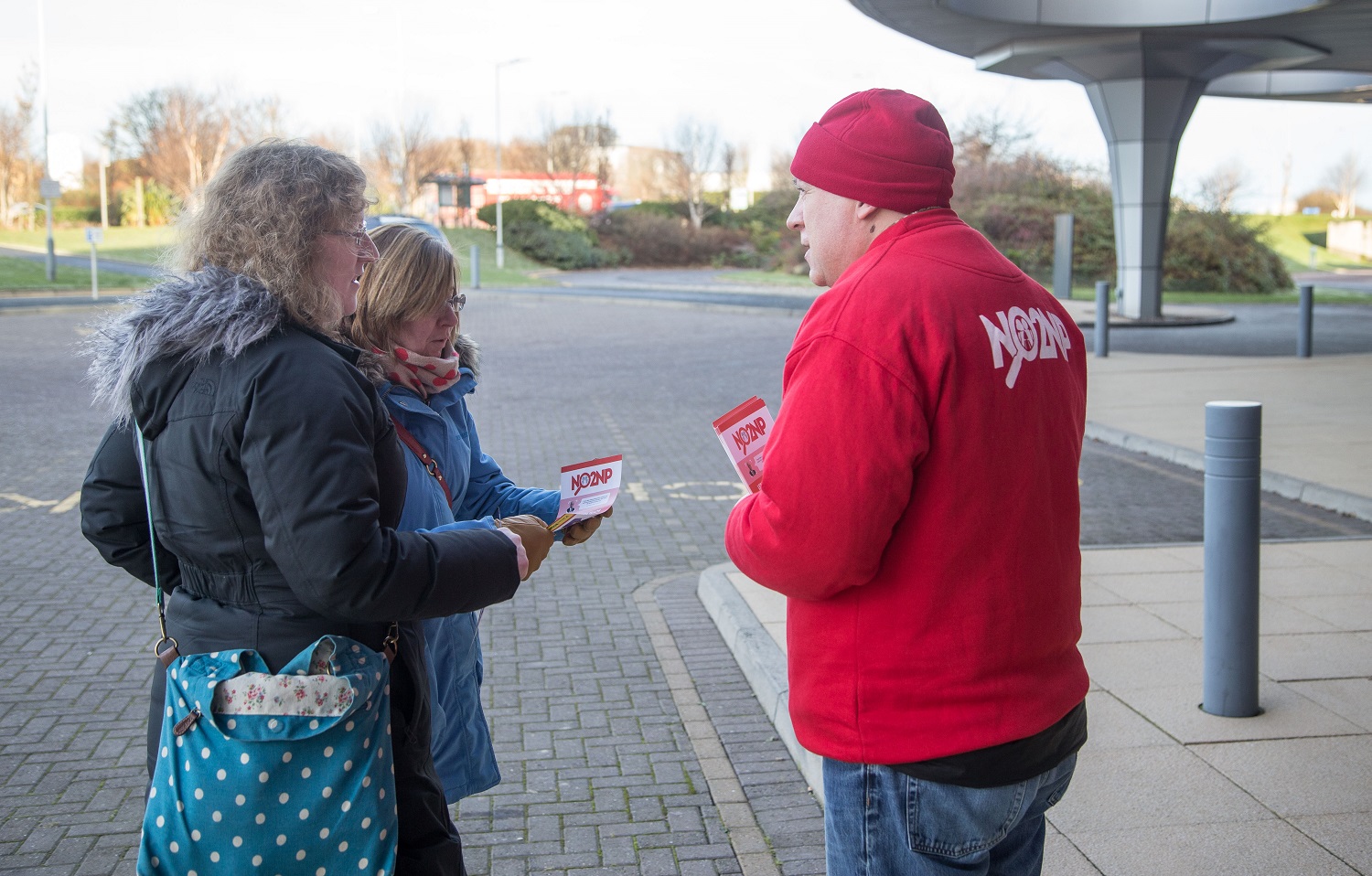 Those who took a leaflet readily appreciated the huge amount of administration that would inevitably accompany the role of a Named Person. A Named Person might easily be responsible for 200 or more children and young people, as well as having to be constantly aware of the 222 "risk indicators" to their "wellbeing".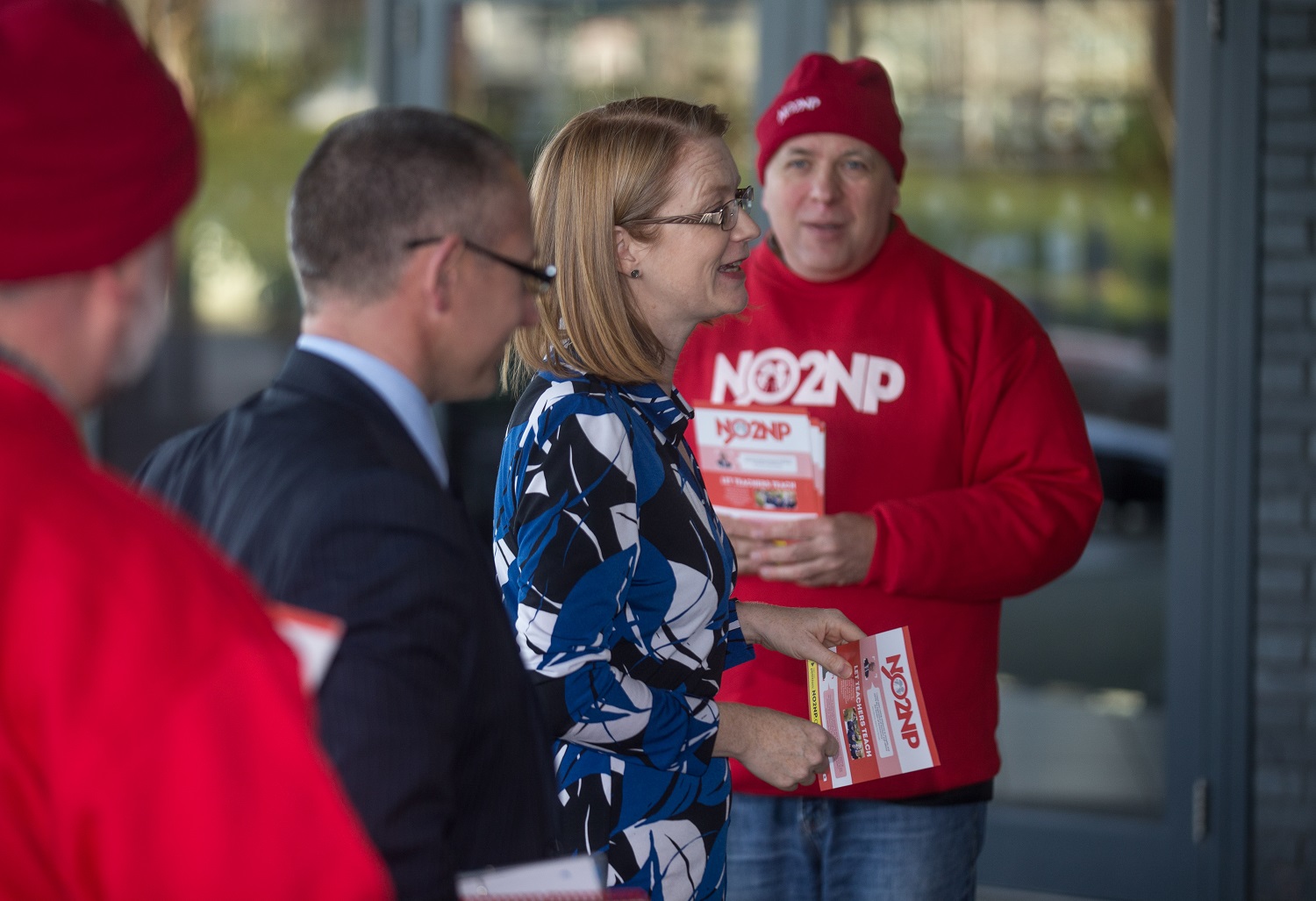 It's no surprise Aberdeen City Council Leader Jenny Laing said last year: "The legislation may be putting people off becoming head teachers at primary school, because in this role you are the state guardian for all the pupils at the school. It means you have to take legal responsibility for every child in the school….People don't want added responsibility."
Our supporters couldn't agree more! A special thanks to those who braved the bitter cold last Thursday morning to give educators in the north east yet another reason to say "no to Named Persons"!