Blog
Keeping you up to date on the progress of the Named Person scheme and the NO2NP campaign.
Posted 7 years ago
Named Persons with statutory powers to grab and to share confidential information about children and families across Scotland will not be rolled out today, following the successful Supreme Court challenge.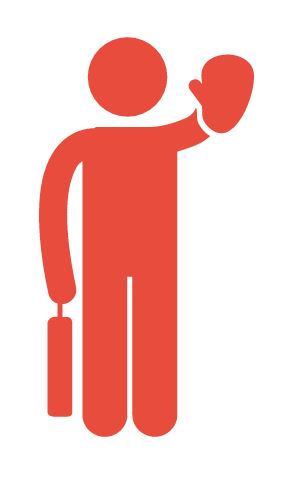 The Scottish Government's plan to give every child in Scotland a Named Person to monitor their 'wellbeing' was due to come into force today. But the UK Supreme Court said the data sharing provisions at the heart of the scheme were a breach of human rights, and declared the legislation unlawful.
The ruling has blocked the scheme from being implemented nationwide today as planned, forcing the Scottish Government to go back to the legislative drawing board.
If a new version of the scheme is now introduced it will not be able to operate in the way the Scottish Government had originally intended.
A NO2NP spokesman said:
"Today would have been the day this intrusive big brother scheme was rolled out across Scotland, but instead it has been stopped.
"This is a victory for the many thousands of ordinary mums and dads who have been saying NO to Named Persons."
"Every child from 0 to 18 would have been assigned a Named Person to monitor their 'wellbeing', according to a vague Government checklist.
"Practitioners working with children, including health, police, schools and social work, would have had a legal duty placed on them to share confidential information with a Named Person at the much lower threshold of 'wellbeing concerns'.
"We're delighted parents no longer have to worry about unjustified interference into their private family-life based on vague Government notions of 'wellbeing'.
"The intrusive data sharing powers, which were central to this scheme, have been struck down by the court.
"The big brother scheme is history.
"Families can now live free from the fear of having their confidential information shared and stored without their knowledge or consent, or worry their case will be escalated unnecessarily.
"We are aware some local authorities are continuing to operate a form of Named Persons. There is nothing preventing local authorities running a non-statutory scheme, but service providers must make sure these schemes are compliant with existing laws.
"Supreme Court judgment makes clear that parents and families cannot be compelled to accept the advice or services of Named Persons and information cannot be shared in breach of the thresholds in the Data Protection Act.
"We are encouraging parents to submit Subject Access Requests to find out what information a local council or health board holds about their family. Local authorities which have been operating as if the Named Person legislation was in force, ought to be very concerned about facing legal actions from parents."